Manufacturers Represented

Commercial Air Management represents some of the premier manufacturers in the HVAC industry, offering our clients a complete, one-stop-shop for all their HVAC project needs.To access a manufacturer's website, click on the link next to the company logo below.



Greenheck
Greenheck is the leading supplier of air movement and control equipment that includes fans, dampers, louvers, kitchen ventilation hoods, and energy recovery and make-up air units. Greenheck equipment is used in all types of commercial, institutional, and industrial buildings in applications from comfort ventilation to manufacturing processes.




Samsung
Founded in 1998, Samsung HVAC imported and distributed Samsung products for the HVAC market in the USA & Canada. In 2014, Samsung Electronics acquired Samsung HVAC as a wholly owned subsidiary. Samsung HVAC is chartered to build a network of Samsung partnered Spec-in sales representatives and Distributors to specify, design, train, stock and sell, and support Samsung HVAC products. Samsung HVAC leads the market with efficiency leading DVM S VRF products to market leading controls and distinguish ourselves in the HVAC market.




ACME Engineering Products
Acme Engineering was founded as a manufacturer's representative firm in 1956 and began large-scale production of its own Heating, Ventilation and Air Conditioning (HVAC) equipment in 1963. Our gas detection line was launched in the early 1970's and we have been manufacturing automatic strainers since the mid 1980's. Acme is an integrated manufacturer, encompassing mechanical, electrical and electronic manufacturing capabilities within the same company. We have a wide range of standard products but distinguish ourselves by providing custom solutions with ease and minimal additional cost.




Brasch Electric Heaters and Gas Detectors
Brasch Manufacturing Company, Inc. is a privately held corporation that maintains offices in Maryland Heights, a suburb of St. Louis, Missouri and operates manufacturing facilities in Paris, Missouri. The company was established in 1964 by founder and president Jerry Brasch. Brasch Manufacturing Company supplies a complete line of electric heating equipment for the commercial, industrial and institutional marketplace. Brasch gas detectors are intended for use in conjunction with ventilation equipment to remove harmful fumes and comply with Indoor Air Quality (IAQ) standards.




Car-Mon
Car-Mon Products, Inc. has been a leader in the carbon monoxide industry for over 60 years. The first known underfloor system to be used specifically for the removal of vehicle exhaust was designed by Cornell Imming of O.A. Wendt Company, a Chicago heating and vent contractor, in 1943. This was for a new prototype Cadillac dealership that was to occupy the first two floors of a multi story building. The showroom was on the first floor with the maintenance shop on the second floor. As part of the ventilation contract, a design to remove the exhaust fumes was to be submitted to General Motors for approval.




Commercial Acoustics
Metal Form Manufacturing Company was founded in 1967 to meet the needs of the HVAC industry. Growth expansions included the addition of sound reduction, security and evaporative cooling products. We specialize in designing and manufacturing solutions for custom applications and requirements. With more than 100 representative organizations in major cities throughout the United States, Canada, Mexico, and the Pacific Rim, our products are distributed worldwide from our 84,000 sq. ft., fully-automated manufacturing facility located in Phoenix, Arizona.




CoRayVac
Roberts-Gordon LLC pioneered the low-intensity, infrared tube heat industry with the introduction of CORAYVAC®. The vacuum operated, burners-in series design of CORAYVAC® combined with its ability to be designed to condense has made it an energy efficient system for years. Roberts-Gordon LLC, an industry leader, further separates itself from the competition with our breakthrough modulating technology to provide the most energy efficient products in the infrared industry. Even though the continuous CORAYVAC® system is an excellent way to maximize heat distribution, by modulating CORAYVAC® burners with ULTRAVAC™, the system can be designed to virtually eliminate hot spots and provide the utmost in comfort. The combination of gentle, even heat results in the most efficient and effective gas-fired, low-intensity, infrared heating system in the industry today.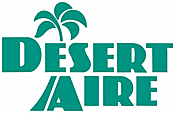 Desert Aire
At Desert Aire our calling is to provide customers with indoor air quality solutions that help people live, work and play in healthy and productive environments. As recognized leaders in dehumidification and dedicated outdoor air systems, we apply deep engineering expertise, advanced technology and focused support to meet your design goals with solutions that are accurate, durable and efficient.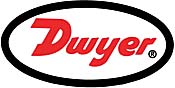 Dwyer Instruments
Since the company was founded in 1931, customers have come to recognize Dwyer Instruments to stand for quality, reliability, and readily available low cost products. As a leading manufacturer in the controls and instrumentation industry, we continue to grow and serve major markets including, but not limited to HVAC, chemical, food, oil and gas, and pollution control. New applications are discovered daily through a cooperative effort between Dwyer and its customers. It has been these relationships with our customers that allow us to continue to develop market demand products and further our success from leading established brand names such as the Magnehelic® differential pressure gages, Photohelic® pressure switch/gages, Rate Master® flowmeters, and Hi-Flow® valves.



Engineered Comfort
Engineered Comfort fan coil units are the only true commercial quality fan coil units available. They are the most versatile units on the market. Engineered Comfort offers heavy-duty commercial construction, commercial type control sequences, supoerior motor control, and the largest list of options and features found in fan coil units today.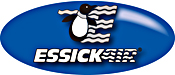 Essick Air Products
For over 90 years, Essick Air Products has built a reputation of uncompromising commitment to superior products and great brand value, making it what it is today - one of the nation's most diverse manufacturers of premium air products.




FabricAir
FabricAir manufactured and installed their first Dispersion system in a Danish slaughter house in 1973. This was the beginning of the development of an air supply system which is a major technology in the ventilation market today. The company has its headquarters in Denmark and sales offices in USA, Germany, Great Britain and Turkey and a production facility in Lithuania. Products are sold worldwide in 35 countries. FabricAir obtained their ISO 9001 Certificate in 1995 and is a UL classified Company. With that certification, we entered the American market in 1997 with the establishment of FabricAir, Inc. a 100% owned subsidiary.




FanTech
Fantech manufactures innovative residential and commercial ventilation products designed to solve air movement problems and improve indoor air quality in the buildings where we work and live.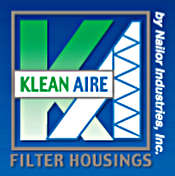 KleanAire
Klean Aire offers a variety of side access filter housings to meet filtration requirements found in HVAC applications. Whether the application includes HEPA filtration or gas phase absorption, Klean Aire housings provide unequaled value and performance.



MacroAir
MacroAir offers a wide range of HVLS fans for various industries and applications, including: Barn fans, agricultural fans, horse and livestock fans, commercial ceiling fans, industrial warehouse fans, manufacturing fans, military fans, aviation fans, auto service fans, retail, office ceiling fans, fitness centers cooling fans and more. Click on the image above to see some product videos from MacroAir.




Mapco - Midwest Air Products Co.
Midwest Air Products Co., Inc. (Mapco) is dedicated to solving your environmental control problems. We have been in the air pollution control business for 33+ years. We design, fabricate, install, and service a complete line of corrosion resistant PVC air pollution control equipment.




Nailor
Nailor management has maintained strict adherence to the 'Superior Customer Service' philosophy for more than 35 years and as a result, the company has been rewarded with a continually increasing demand for our products. More recently Nailor has taken a technical leadership role, with both active participation on several ASHRAE Technical Committees and by pioneering the development of new products that exceed industry standard design and performance specifications.




Neptronic
National Environmental Products Ltd (NEP) is a private corporation, founded in 1976. NEP manufactures products for the Heating, Ventilation and Air-conditioning industry (HVAC).
NEP designs, manufactures and distributes electric and gas steam humidifiers, electric heaters as well as electronic damper actuators, actuated valves and controls. NEP develops and manufactures a wide range of products from software for its microprocessor-based controls to SMT circuit boards. The Company has also the most advanced technology for sheet metal fabrication. The Products are designed and assembled in its 80,000 sq. ft. modern manufacturing facility located in Montreal, Canada.




Control Techniques - A Nidec Brand
Nidec Control Techniques has been at the front of customer-focused drive technology for over 40 years. We're dedicated to the advancement of automation. From product development at our headquarters to our 45 Automation Centers around the world, we provide solutions relevant to the industries in your region. We ensure high performance, reliability and energy efficiency across every application.




The Pate Company
During the past four decades of widespread construction activity, the pate company® has developed its own special area of expertise. It has helped industrial America put a better roof over its head-one that won't leak.
Roof leakage was the problem that brought the pate company® into existence and onto the construction scene, with water-tight product designs for projects involving roof penetration and equipment support. Since its inception in 1963 the company has concentrated on leakage problems and on prefabricating solutions to them. pate prefabs are more durable and adaptable than units improvised on the job. And their time-saving installation saves building costs. They provide long-term roof protection-proved all over the U.S., on every type of roof, in all weather conditions.




PHP Systems/Design
PHP Systems/Design exists out of the growing need for a dependable, cost effective, engineered system for roof pipe, duct and equipment support without the concern of high winds or the need to penetrate the roof system. Our systems are professional, high integrity, code-compliant solutions to setting piping, duct and equipment on rooftops and other surfaces.




Purafil
For over 40 years, Purafil has been the world leader in the engineering and manufacture of gas-phase air filtration media, systems, and air quality monitors. Purafil revolutionized the gas-phase air filtration industry with the development of the world's first potassium permanganate, air-cleaning media. Today, Purafil is providing innovative, clean air solutions to customers in every geography and market. Purafil is supported by representative firms throughout the United States and over 60 countries.




Redd-i
Redd-i manufactures electric heating products, industrial fans, thermostats, task lighting products, machine tool lights, and process equipment ovens. The company offers hazardous location and washdown, unit style, wall convection, architectural sill line, ceiling and cove style, wall, baseboard, infrared, portable, and specialty heaters; and thermostats. It serves industrial, commercial, and residential customers in the United States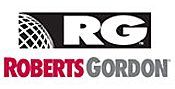 Roberts-Gordon
LOOK TO THE LEADER... Dedicated to providing excellent products, service and support to meet our customers' needs and beyond. Since Roberts-Gordon introduced the first vacuum assisted low intensity, natural gas fired infrared heating system, we have been and remain the industry leader in radiant heat with the most complete range of top quality gas heater products available.




SPOT Corporation
Since 1981 Spiral Pipe of Texas (SPOT) has been "AMERICA'S SHEET METAL SOURCE". The company fabricates a complete line of spiral, oval, and rectangular pipe and fittings for the heating, air conditioning, and ventilation (HVAC) industry. Other product offerings include snap-lock pipe and fittings, sound attenuators, acoustical and thermal panels, industrial duct, and custom sheet metal work.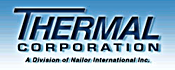 Thermal Corporation
Thermal Corporation has manufactured quality air handling equipment since 1945. The reason for Thermal's success and longevity is the dedication and willingness to serve customer needs. Since its inception, Thermal has offered a complete line of air handling products. In addition, we regularly meet the special requirements of engineers and contractors, standing ready to design or modify our products to meet a specific application or special need.




TPI Corporation
TPI Corporation manufactures electric heating products, industrial fans, thermostats, task lighting products, machine tool lights, and process equipment ovens. The company offers hazardous location and washdown, unit style, wall convection, architectural sill line, ceiling and cove style, wall, baseboard, infrared, portable, and specialty heaters; and thermostats. It serves industrial, commercial, and residential customers in the United States. The company was founded in 1950 and is based in Johnson City, Tennessee.




Triatek Corporation
Since 1985 Triatek has been on the forefront of designing and manufacturing innovative airflow solutions for critical environments. Headquartered near Atlanta, Georgia, Triatek provides end-to-end solutions for healthcare facilities, laboratories, and municipal facilities around the world. Our product line includes Venturi air valves, room pressure controllers, fume hood controllers, remote monitors, sensors, actuators, and more all designed to seamlessly integrate into a facility's building automation system. HVAC systems are an important component of critical environments, and Triatek's product line plays a unique role in mitigating the spread of dangerous airborne contaminants and preventing harmful chemicals from re-circulating in the air. Our products help facilities comply with ANSI®, ASHRAE®, ASHE®, and CDC™ standards for healthcare facilities and laboratories, and are an integral part of energy efficient designs that minimize utility costs and improve building automation flexibility. Triatek also manufactures lighting control panels, which are used in stadiums, warehouses, schools, and corporate facilities.




Van-Packer Company
For over 60 years, Van-Packer has been supplying the Commercial and Industrial market with venting products. From our Model DW (Double Wall Stainless Steel) to Refractory Lined, to Free Standing Engineered Chimneys, Van-Packer is the only "one-stop shopping company" that offers a product to fit your exact requirements.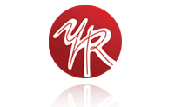 Young Regulators
A well-designed HVAC system contributes to a productive living environment for a building's occupants. Easy access to balancing dampers is a critical component of a well-designed HVAC system. Smart engineering means planning ahead to ensure that critical components are always within easy reach... Young Regulator understands this...