Manufacturers Represented

Commercial Air Management represents some of the premier manufacturers in the HVAC industry, offering our clients a complete, one-stop-shop for all their HVAC project needs.To access a manufacturer's website, click on the link next to the company logo below.



Greenheck
Greenheck is the leading supplier of air movement and control equipment that includes fans, dampers, louvers, kitchen ventilation hoods, and energy recovery and make-up air units. Greenheck equipment is used in all types of commercial, institutional, and industrial buildings in applications from comfort ventilation to manufacturing processes.




AAF | Flanders
AAF Flanders, the world's largest manufacturer of air filtration solutions, operates production, warehousing and distribution facilities in 22 countries across four continents. With its global headquarters in Louisville, Kentucky, AAF Flanders is committed to protecting people, processes and systems through the development and manufacturing of the highest quality air filters, filtration equipment and containment housings available today.



Antec Controls
Antec Controls by Price is a new company dedicated to the Price Critical Controls product line, highlighting the expertise of Price in this area of the business. Price originally started the critical controls business in 2011, and in 2018, completed a training center in Atlanta. The company announced the next step for this product line, making the change to the new Antec Controls by Price brand in August 2018.



CoRayVac
Roberts-Gordon LLC pioneered the low-intensity, infrared tube heat industry with the introduction of CORAYVAC®. The vacuum operated, burners-in series design of CORAYVAC® combined with its ability to be designed to condense has made it an energy efficient system for years. Roberts-Gordon LLC, an industry leader, further separates itself from the competition with our breakthrough modulating technology to provide the most energy efficient products in the infrared industry. Even though the continuous CORAYVAC® system is an excellent way to maximize heat distribution, by modulating CORAYVAC® burners with ULTRAVAC™, the system can be designed to virtually eliminate hot spots and provide the utmost in comfort. The combination of gentle, even heat results in the most efficient and effective gas-fired, low-intensity, infrared heating system in the industry today.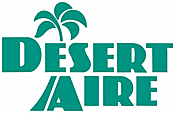 Desert Aire
At Desert Aire our calling is to provide customers with indoor air quality solutions that help people live, work and play in healthy and productive environments. As recognized leaders in dehumidification and dedicated outdoor air systems, we apply deep engineering expertise, advanced technology and focused support to meet your design goals with solutions that are accurate, durable and efficient.




Eaton
At Eaton, we're dedicated to improving people's lives and the environment with power management technologies that are more reliable, efficient, safe and sustainable. Because that's what really matters. And we're here to make sure it works.
We are a power management company made up of over 99,000 employees, doing business in more than 175 countries. Our energy-efficient products and services help our customers effectively manage electrical, hydraulic and mechanical power more reliably, efficiently, safely and sustainably. By giving people tools to use power more efficiently. Helping companies do business more sustainably. And by encouraging each and every employee at Eaton to think differently about our business, our communities—and the positive impact we can have on the world.




FabricAir
FabricAir manufactured and installed their first Dispersion system in a Danish slaughter house in 1973. This was the beginning of the development of an air supply system which is a major technology in the ventilation market today. The company has its headquarters in Denmark and sales offices in USA, Germany, Great Britain and Turkey and a production facility in Lithuania. Products are sold worldwide in 35 countries. FabricAir obtained their ISO 9001 Certificate in 1995 and is a UL classified Company. With that certification, we entered the American market in 1997 with the establishment of FabricAir, Inc. a 100% owned subsidiary.




FanTech
Fantech manufactures innovative residential and commercial ventilation products designed to solve air movement problems and improve indoor air quality in the buildings where we work and live.



MacroAir
MacroAir offers a wide range of HVLS fans for various industries and applications, including: Barn fans, agricultural fans, horse and livestock fans, commercial ceiling fans, industrial warehouse fans, manufacturing fans, military fans, aviation fans, auto service fans, retail, office ceiling fans, fitness centers cooling fans and more. Click on the image above to see some product videos from MacroAir.




The Pate Company
During the past four decades of widespread construction activity, the pate company® has developed its own special area of expertise. It has helped industrial America put a better roof over its head-one that won't leak.
Roof leakage was the problem that brought the pate company® into existence and onto the construction scene, with water-tight product designs for projects involving roof penetration and equipment support. Since its inception in 1963 the company has concentrated on leakage problems and on prefabricating solutions to them. pate prefabs are more durable and adaptable than units improvised on the job. And their time-saving installation saves building costs. They provide long-term roof protection-proved all over the U.S., on every type of roof, in all weather conditions.




PHP Systems/Design
PHP Systems/Design exists out of the growing need for a dependable, cost effective, engineered system for roof pipe, duct and equipment support without the concern of high winds or the need to penetrate the roof system. Our systems are professional, high integrity, code-compliant solutions to setting piping, duct and equipment on rooftops and other surfaces.




Price Industries
The Price organization, founded in 1946, was first established as a sales company. Our manufacturing endeavors arose from our belief that we could supply superior products and services at a competitive price. As a private company, continuity in management and ownership has greatly contributed to our excellent record. We have a history and reputation to be proud of. You can rely on Price – our products and services – with confidence.



Purafil
For over 40 years, Purafil has been the world leader in the engineering and manufacture of gas-phase air filtration media, systems, and air quality monitors. Purafil revolutionized the gas-phase air filtration industry with the development of the world's first potassium permanganate, air-cleaning media. Today, Purafil is providing innovative, clean air solutions to customers in every geography and market. Purafil is supported by representative firms throughout the United States and over 60 countries.




Redd-i
Redd-i manufactures electric heating products, industrial fans, thermostats, task lighting products, machine tool lights, and process equipment ovens. The company offers hazardous location and washdown, unit style, wall convection, architectural sill line, ceiling and cove style, wall, baseboard, infrared, portable, and specialty heaters; and thermostats. It serves industrial, commercial, and residential customers in the United States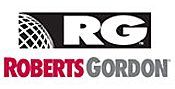 Roberts-Gordon
LOOK TO THE LEADER... Dedicated to providing excellent products, service and support to meet our customers' needs and beyond. Since Roberts-Gordon introduced the first vacuum assisted low intensity, natural gas fired infrared heating system, we have been and remain the industry leader in radiant heat with the most complete range of top quality gas heater products available.




SPOT Corporation
Since 1981 Spiral Pipe of Texas (SPOT) has been "AMERICA'S SHEET METAL SOURCE". The company fabricates a complete line of spiral, oval, and rectangular pipe and fittings for the heating, air conditioning, and ventilation (HVAC) industry. Other product offerings include snap-lock pipe and fittings, sound attenuators, acoustical and thermal panels, industrial duct, and custom sheet metal work.




TPI Corporation
TPI Corporation manufactures electric heating products, industrial fans, thermostats, task lighting products, machine tool lights, and process equipment ovens. The company offers hazardous location and washdown, unit style, wall convection, architectural sill line, ceiling and cove style, wall, baseboard, infrared, portable, and specialty heaters; and thermostats. It serves industrial, commercial, and residential customers in the United States. The company was founded in 1950 and is based in Johnson City, Tennessee.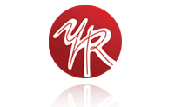 Young Regulators
A well-designed HVAC system contributes to a productive living environment for a building's occupants. Easy access to balancing dampers is a critical component of a well-designed HVAC system. Smart engineering means planning ahead to ensure that critical components are always within easy reach... Young Regulator understands this...